Choose the product you are interested in
1. Check to the available quantity of the product in the warehouse - if the quantity is less than the ordered quantity, the next order is visible under the information about availability.
2.Choose size and colour ( if this option is available)
3. Enter the quantity You order (if there is more than 1 pcs.)
4. Add a product to the basket or pay in the system PayPal.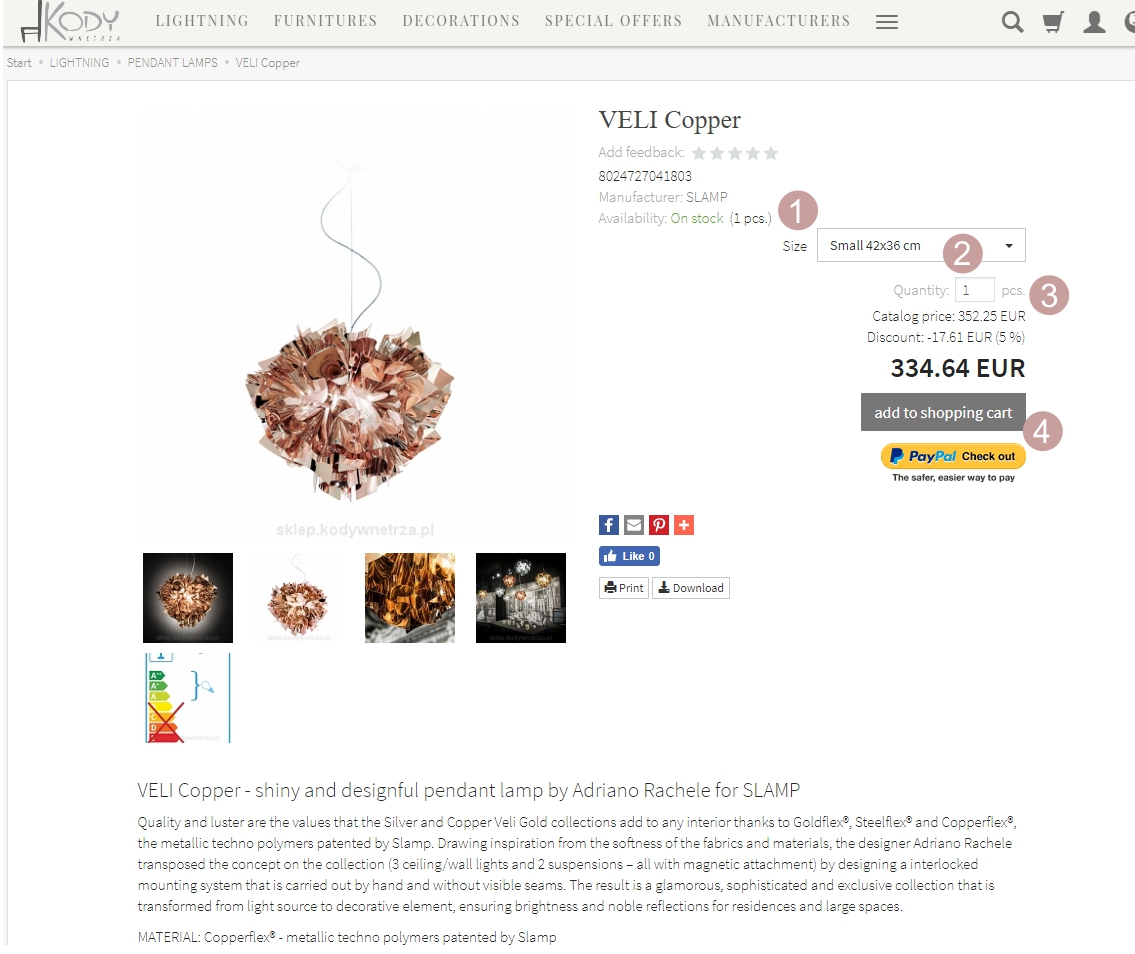 We can continue shopping or go to the order.
We choose:
5. Delivery country and payment method- Prepayment or Payment on delivery ( only in Poland)
6. Payment type- Transfer, Paypal, Ecard
7. Comments to order for example: delivery on Wednesday, please do not attach the receipt to the parcel.
8. Rebate code - if the customer has
9. Purchase voucher  if the customer has
10. We click create account and enter password (optional)
11. We complete the shipping address if it is different than the invoice data (optional). In this place, we can also sign up for the newsletter.

12. Read the rules and privacy policy - and then accept and go to the confirmation
13. The payment should be made to the account provided in the confirmation.
14. We will receive the information at the e-mail address provided:
- with our order
- the right to withdraw from the contract
- RULES FOR SALE OF GOODS FOR DISTANCE AND SERVICES OF ELECTRONIC SERVICES
15. The last step is to confirm the order and wait for our order.
Our consultant will keep you up to date on the status of your order.